Viper Fang 15B is an excellent automatic floor scrubber designed for the cleaning home and commercial floors. It is a rechargeable floor scrubber battery operated. Hence You don't need to worry about power code length with this home floor scrubber. So, It will allow you to work in any place without a power outlet.
This auto scrubber is compact and portable. So, it can be used in difficult places to reach such as under desk and tables easily. Also, Its 15 inch cleaning path allows to do the cleaning job in quick time. If you are looking to buy best floor scrubber machine, Viper Fang 15B is one of the best choices that you have.
This 15-inch micro scrubber can withstand being used daily in offices, classrooms, hospitals, grocery aisles, and even bathrooms. This heavy-duty floor scrubber system will save your time and money by efficient floor cleaning.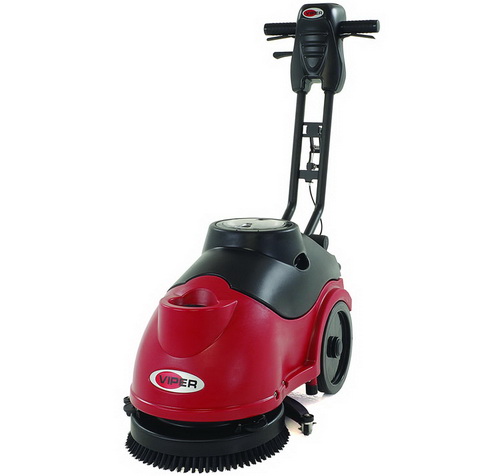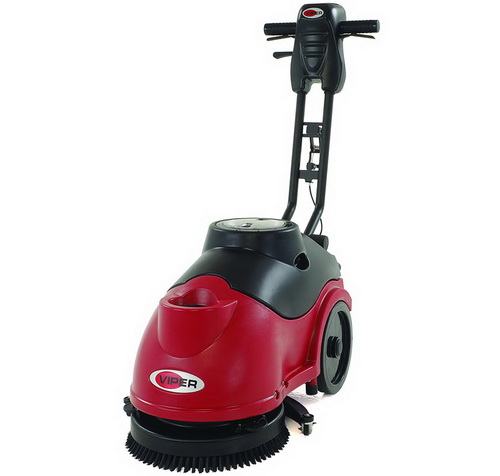 Important Features
Design
This Viper floor scrubber is designed for cleaning any commercial floor areas especially hard to reach. Also, Its low profile design helps to clean the floor tightly.
Two AGM 33 A/h Batteries
This automatic floor scrubber is powered by two rechargeable batteries each 33A/h. After fully charged, its battery pack allows you to work a maximum 2 hour run time. According to the manufacture, Viper Fang 15B can scrub the floor, a rate of 8000 sq.ft per hour. So, you can complete your home floor scrubbing work in a single charge easily.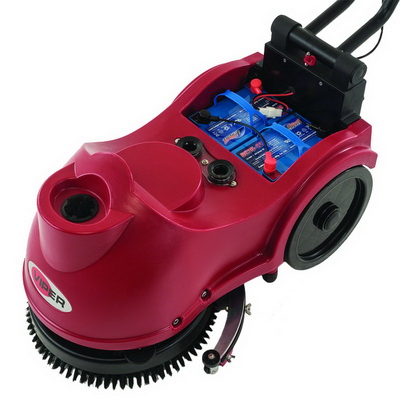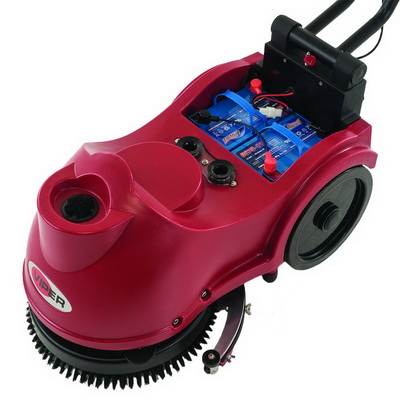 3.5 Gallon Water Tank
It comes with a 3.5 Gallon water tank (13.5 L). Its capacity enough for work continuously small to medium commercial areas.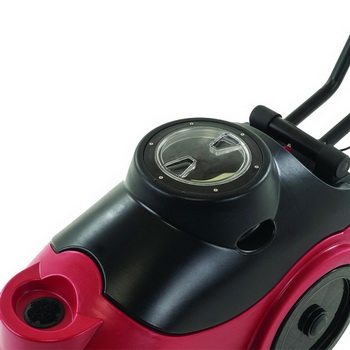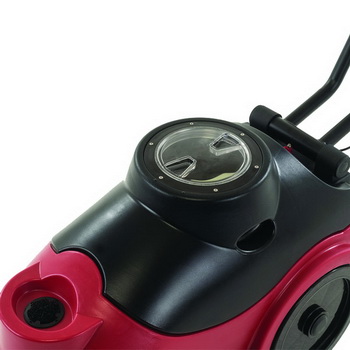 Fold Down Handle
Some floor scrubbers have a long handle. So, those are very difficult to store in the minimum space area. But, the Viper Fang 15B floor cleaner machine comes with a fold-down handle. So, it is very easy to store in minimum or limited spaces.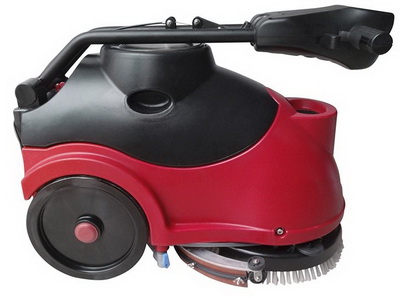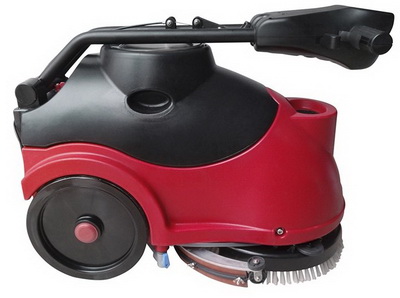 Other Features
Motor speed: 150rpm, 1/3 hp
Pad size: 15″
Sound level: 70db
Weight: 124 lbs (56 kg)
Dimensions (L x W x H): 30″ x 20″ x 21.7″
Warranty: 3-years for motor and 8-years for other parts
Floor Types
This viper floor scrubber works great with any hard floor types. Specially tile and hardwood floors. So, if you are looking for the tile floor scrubber for home use, we strongly recommend this floor machine.
Pros and Cons of the Viper Fang 15B:
PROS
Support all types of floors
Nice compact and portable design
Rechargeable floor scrubber
The high cleaning productivity rate
It can reach easily to difficult areas
Foldable handle allows to easy storage
Perfect for small to medium floor cleaning purposes
Easy to operate fingertip control
Simple and easy to understand controls for anyone
Comes with a free nylon brush
CONS
Little bit noisy when working
High price tag
Conclusion
In summary, Viper Fang 15B can handle any type of floor area small to the middle efficiently. So, this is the perfect floor scrubber for home use and office use.