Why do you need low profile floor scrubber? Actually, low-profile floor scrubbers are great for effectively cleaning under the desk furniture without moving them. It helps to save your time as well as money. Especially, these low profile designs are ideal for the houses who live in elders. Because for cleaning purpose, moving the heavy furniture are difficult for them.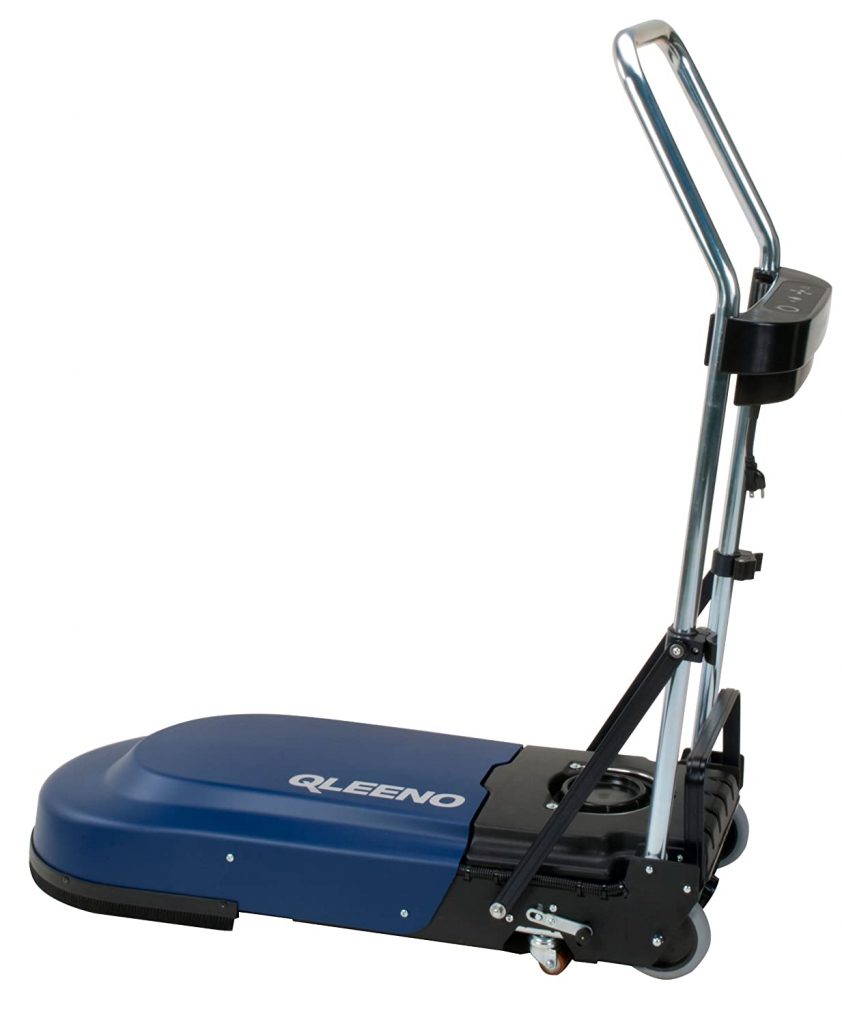 Qleeno QS101 is one of the best low profile floor scrubbers in the market right now. It is a highly efficient and effective floor scrubber for clean hard to reach areas such as underneath benches, lockers bathroom stalls, hospital beds, restaurant equipment, and store furniture where one otherwise would have to clean manually.
Design
This automatic floor scrubber has a unique design to reach difficult areas under the furniture. The standard height of many types of furniture, industrial kitchen appliances, and store furniture is approximately 8" which makes it necessary to manually clean underneath these aside from cleaning the floor with a machine. But, Qleeno QS101 is only 7.5" high which means that it fits underneath these former obstacles and gives a machine clean result. Also, its edge is only 5.5″ high which gives more flexibility to clean even low obstacles without a problem.
Easy To Use
It comes with a 360-degree rotatable wheel system and a low friction brush head. This combination makes it easier to rotate the machine in all directions freely. Therefore users can easily scrub and dry in one sweep using this autmatic scrubber.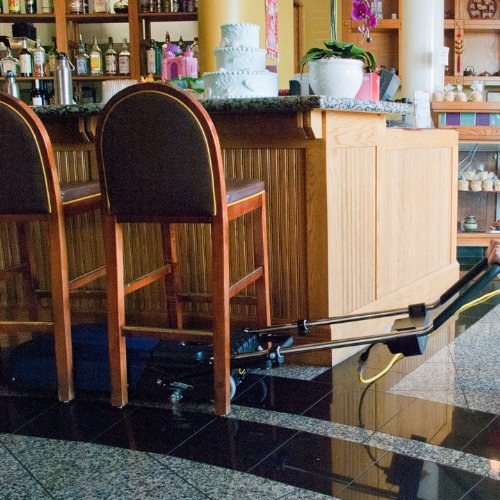 Compact & Foldable
Qleeno QS101 is a very user-friendly machine. Because its easy-to-access built-in digital control panel allows users to operate it from their fingertips. As well, its foldable and compact design allows easy transport in even a normal car or store it in limited space in your home.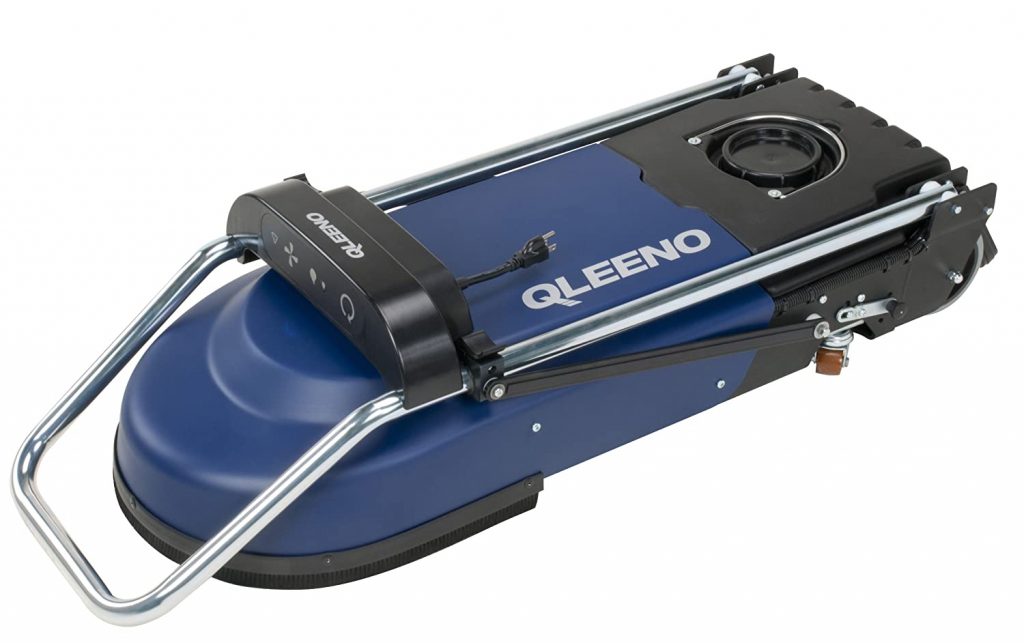 Qleeno has a very low consumption of water and detergent while maintaining a competitive cleaning capacity. Qleeno is thereby both energy efficient and environmentally friendly. Also, it has a work mode with half the experienced noise level. This is very effective in sound-sensitive environments and cleaning during working hours. With one push of a button, you can change between the quiet mode and normal mode when needed.
Specification
Brush RPM: 180 rpm
Brush pressure: 26.5 lbs.
Flow Rate: Stage 1: 0.03/min/gal • Stage 2: 0.05/min/gal • Stage 3: 0.10/min/gal
Run Time: Stage 1: 30 minutes • Stage 2: 22 minutes • Stage 3: 10 minutes
Working width: 15", (Pad/brush 12")
Working time per tank refill: 30 minutes
Voltage: 230/115V 50/60Hz
Effect: 1300W
Size (LxWxH): 38.8" x 16.5" x 7.5" (Ex. handle)
Weight (empty): 66 lbs.
Pros
Low profile design
Automatic
Portable
Environment friendly
Flexibility with Easy 360°of maneuverability
Quiet operation
Cons
High price tag
No vacuum option