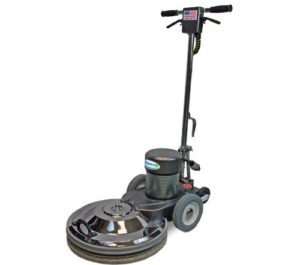 Mastercraft 20 inch, 1500 RPM professional electric high speed floor burnisher is one of the great floor care machine. The Mastercraft Legendary MBS1500EFC burnisher is designed for top professional results to achieve the high gloss "wet look" on hard surface floors. It is very easier and faster to use, it operates in a straight line rather than side-to-side. Productivity is increased and fatigue is reduced. The 1500 RPM burnisher are our most popular models for burnishing floors to a smooth, high gloss finish. The Cantilever pad pressure system allows weight to be evenly maintained for a consistent luster across the floor surface. Pad pressure is adjustable to accommodate the various pad thicknesses.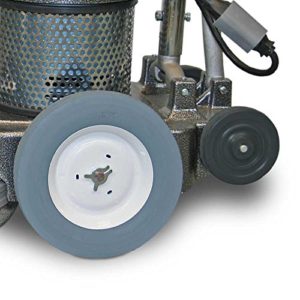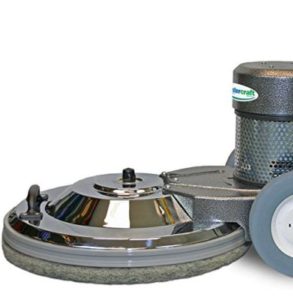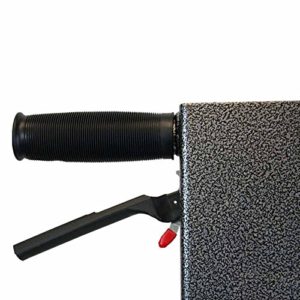 Key Features:
Legendary MBS1500EFC burnisher is the right choice for daily floor maintenance when spray-buffing and polishing floors, eliminating the need for frequent stripping and refinishing.
Flexible Dual Triggers features left or right hand operation with a safety lock-out to prevent accidental start-up. A Heavy Duty Switch that is set in a die cast aluminum switch box that won't chip or rust.
Permanent Magnet Motor DC rectified for AC operation and 50 Ft Power Cord 14/3 three wires grounded with safety yellow water resistant jacket.
A Cast Aluminum Body Reinforced for added strength and rigidity along with a Chrome Plated Apron made from Heavy gauge steel with front handle for lifting and transporting.
Pad Holder is permanently mounted with threaded pad centering device and a Non-Marring Bumper to prevent damage to wall and furniture.