The Elicto ES530 dual spin mop is an all-in-one strong house cleaner that lowers cleaning time and effort. It's a versatile mop that does everything from mopping to polishing to scrubbing with just one touch of a button. It cleans the entire area, including kitchen and bathroom floors, carpets, and delicate surfaces, leaving them pristine and looking brand new.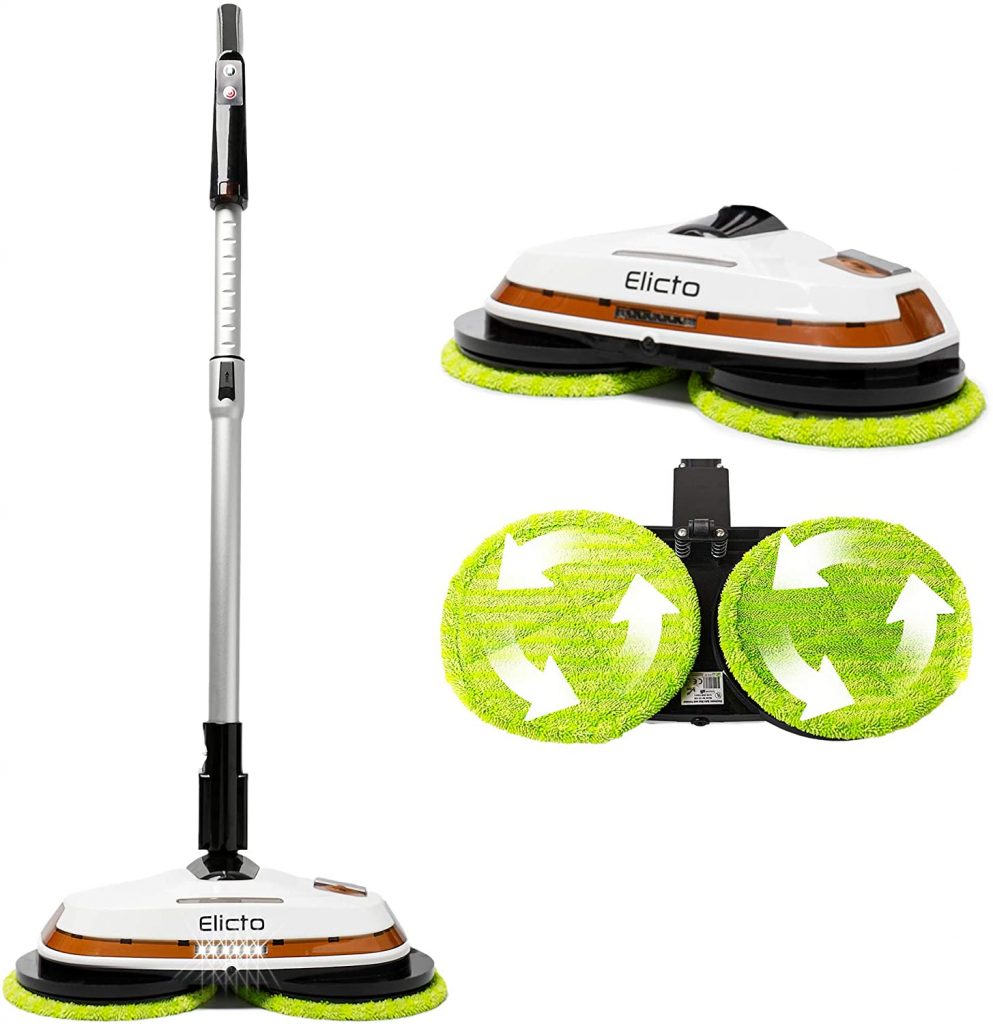 Easy To Use
The Elicto ES530 has been specifically designed to make cleaning simple and painless.
Design
The ES530 has a lot of cool features and is easy to use with just two buttons. This cordless mop has a 2200mAh rechargeable battery that lasts a long time. You may finish your cleaning process in just two hours of charging. This smart mop comes with an adjustable rod that can be adjusted in height and rotated 180 degrees, LED lights, water spray, and many more features that help you see better and keep your space clean and sparkling.
Machine Washable Pads
For improved cleaning and polishing, the ES530 comes with two microfiber pads. These machine washable removable microfiber pads make cleaning a breeze while also saving you money. The mop can cover your entire room, including hard corners, with its two rotating heads.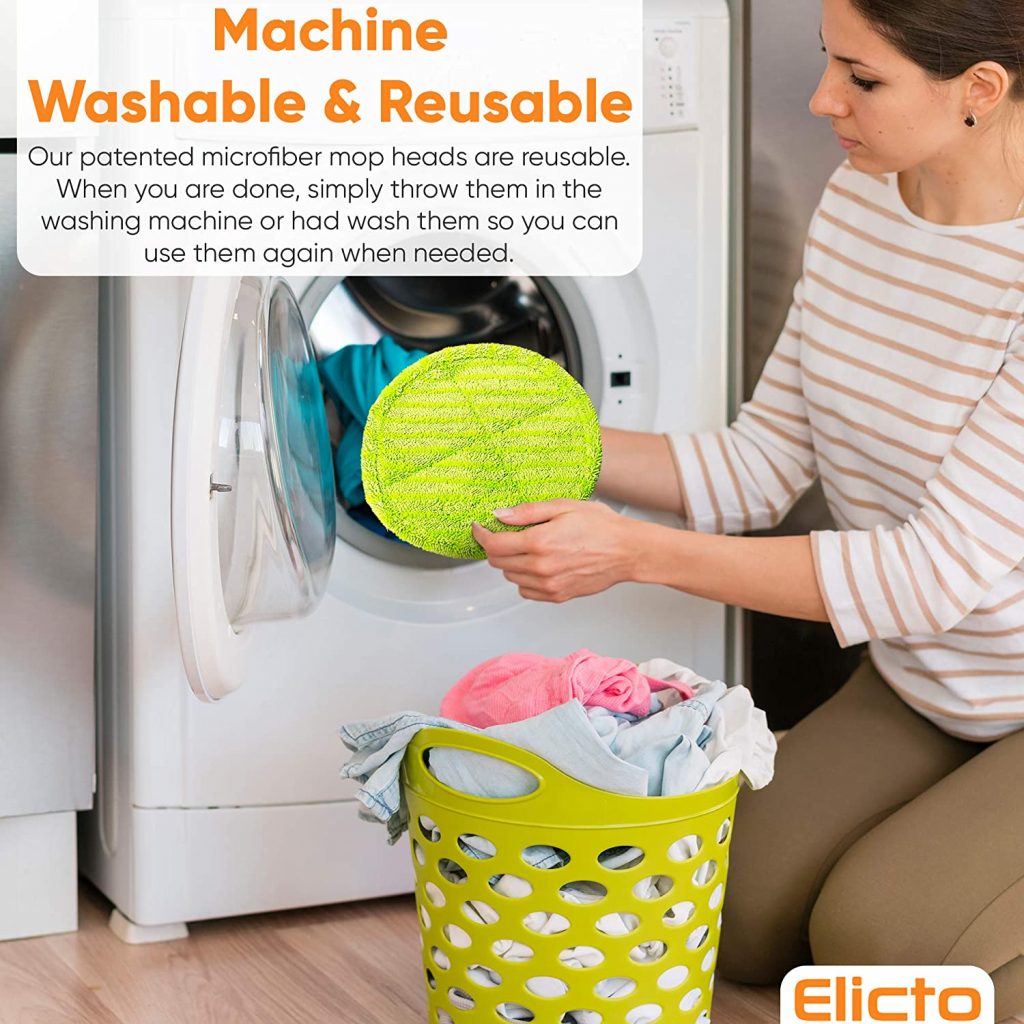 Built In Water Tank
It comes with a built-in water tank that can hold 250ml of any water-based solution. Simply glide back and forth with little to no pressure once charged, cleaning and polishing your floors with ease.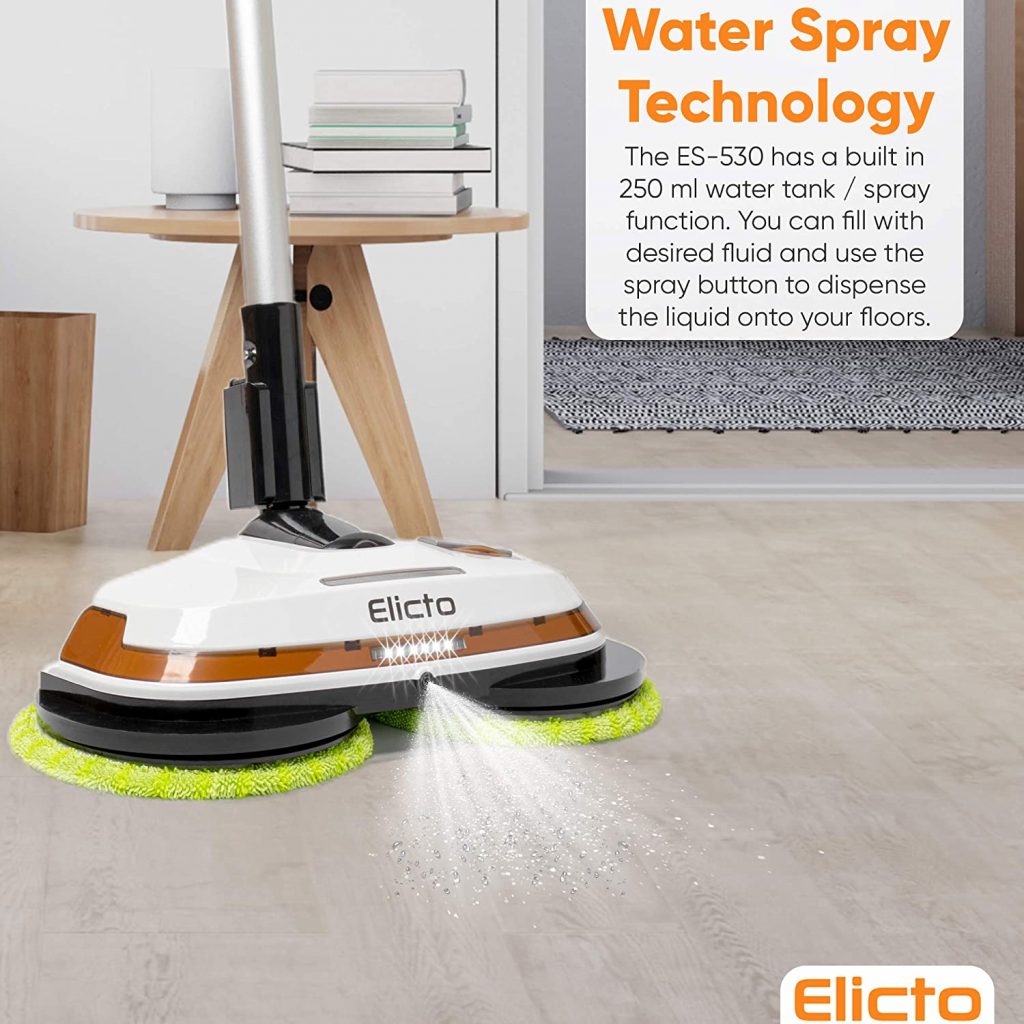 Key Features