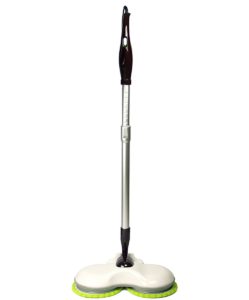 Elicto ES-200 professional electrical mop is designed and engineered to make cleaning a breeze in less amount of time. Unlike regular mops that requires pressure and strain your hand, arms and back. You can Simply press the on button and glide back and forth for a brilliantly clean floor. Kt can clean or mop your wood floor 250RPM speed. Elicto ES-200 features an extra long ergonomic handle designed to mop the floor with flexibility without bending over or struggling to clean the floor under your furniture. Also, It features 3 in 1 powerful mechanism, which combines mopping, polishing and scrubbing. It comes with two interchangeable washable pads
that allows you to save money from buying new replacement attachments. Simply remove and wash and it will be as good as new again.
Elicto ES-200 mop comes with height adjustable option. So, You can easily adjust the height of your favor. You can use electrical mop for works on wood floors, vinyl, grout, laminated flooring, tiles, stone or marble etc. Its weight only 8lbs, So, Anyone can operate this electrical mop very easily. This ultimate Elicto ES-200 professional electronic mop will exceed the expectations for cleaning lovers who loves achieving a flawless floor. Elicto ES-200 is the corded version. If you want to go with cordless version try
Elicto ES-330
.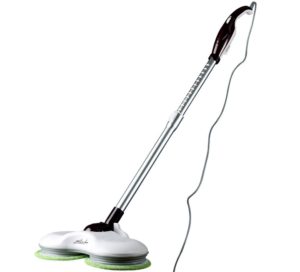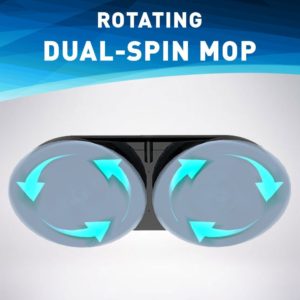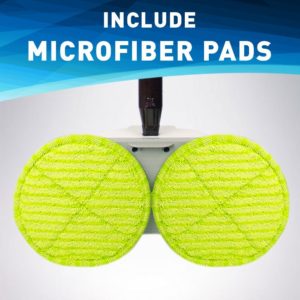 Key Features:
Ultimate Electronic Spin Mop & Polisher

Powerful Mechanism

Easy Operation & Handling
Lightweight Design
250RPM
Reusable Microfiber – The Elicto rechargeable mop comes with 2 interchangeable washable pads


Extendable Handle – The ES-200 is equipped with an extending handle to fit any person tall or short