The BISSELL CrossWave Cordless Max 2554A is a great all-in-one wet & dry vacuum cleaner for home use. It is designed to complete both vacuuming and washing at the same time. So, it can save a lot of our valuable time while cleaning the floor. Basically, BISSELL 2554A is ideal for use homes that have pets and tile floors.

Unless other cordless vacuum cleaners, BISSELL 2554A provides 30 minutes long battery life due to its 36V lithium-ion rechargeable battery. So, mostly it will help you to clean the entire home floor from a single charge.
This BISSELL All in One Wet-Dry Vacuum Cleaner has multi-surface cleaning capabilities such as tile, sealed wood floors, laminate, linoleum, rubber floor mats, pressed wood floors, and more. Also, it provides instant mode changing from cleaning sealed hard floors to refreshing area rugs.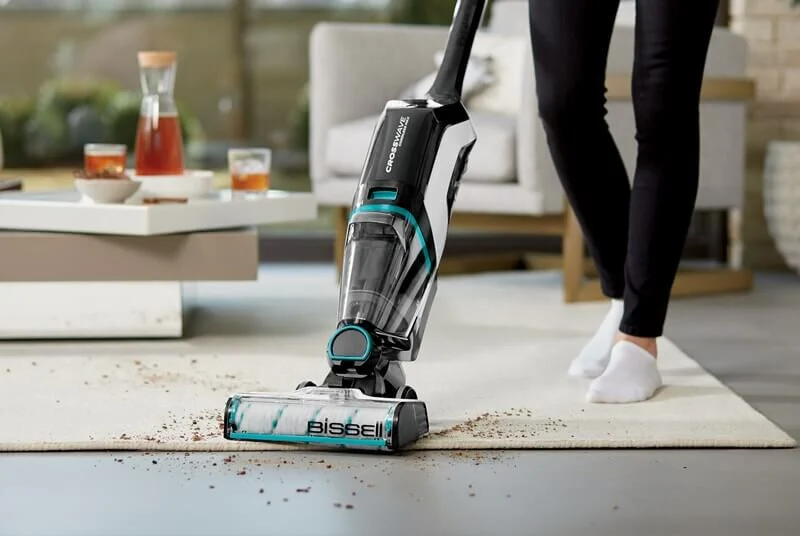 BISSELL 2554A has powerful edge cleaning capability compare with CrossWave and CrossWave Pet Pro. It helps to clean messes like pet hair along baseboards and in corners very easily.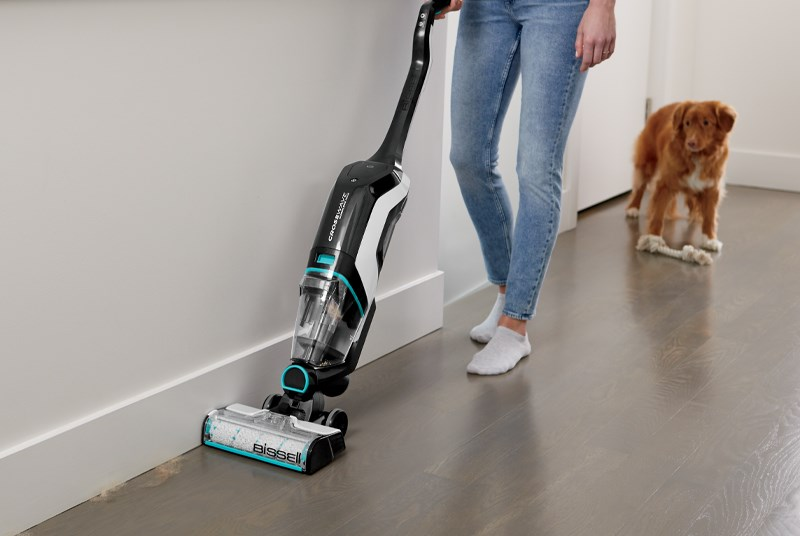 This wet and dry vacuum cleaner features a "Two-Tank Technology". That is means, BISSELL 2554A comes with two storage tanks that separately store fresh water and dirty water. So, you can able to clean your home floor without mixing the dirty water. It helps to protect your home floor hygiene.
Also, it comes with the "Self-Cleaning Cycle" to flush out dirt, hair, and debris after each use. This feature helps to clean the brush roll and inside the CrossWave without your involvement. So, CrossWave Cordless Max is ready for the next use.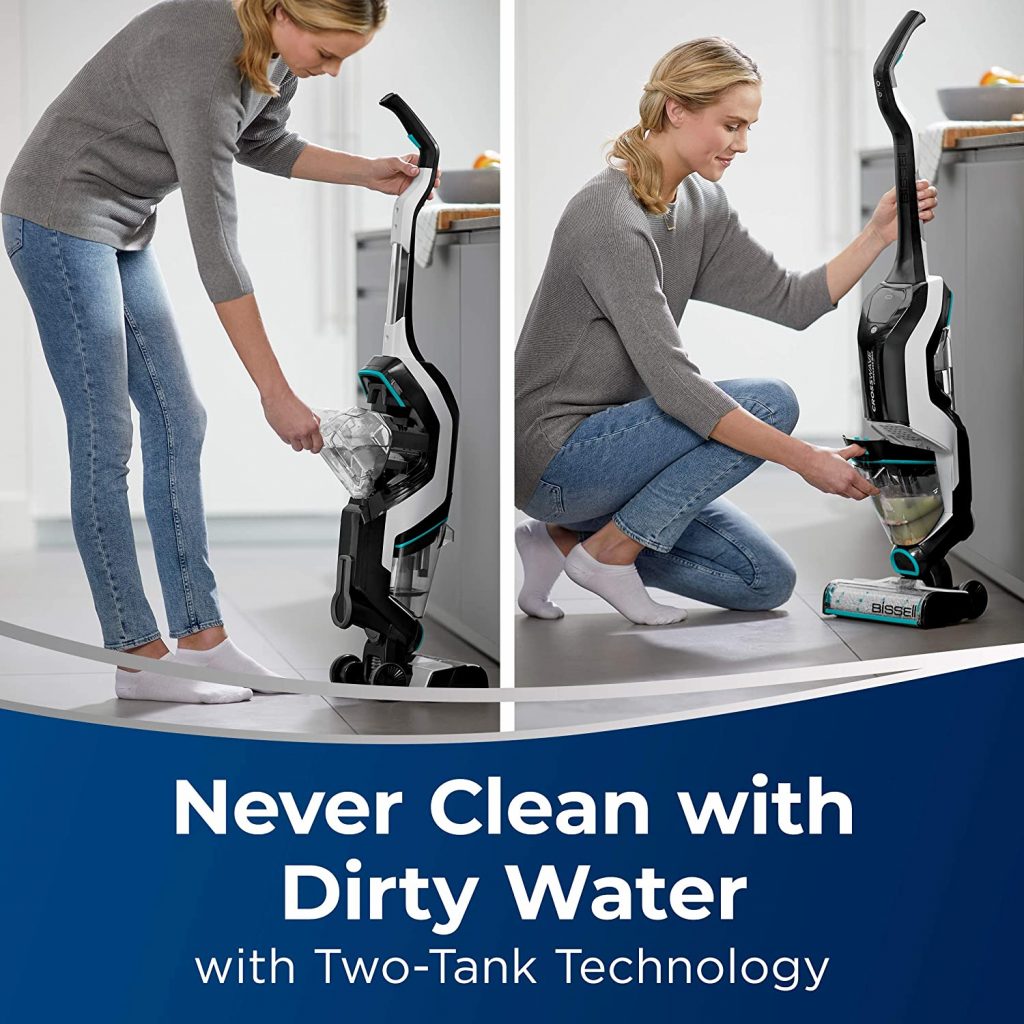 BISSELL CrossWave Cordless Max 2554A – Two-Tank Technology
This new BISSELL CrossWave Max 2554A has WiFi-connected capabilities. So, You can connect your vacuum cleaner to your smartphone through the BISSELL Connect app to get helpful alerts, maintenance tracking, and usage tips, plus formula and accessory reordering made easy with Amazon Dash Replenishment.
Pros
Cordless
Can vacuum & wash same time
Rechargeable
Portable & compact design
Two tanks to store solution/dirty
Lightweight
Easy to use
WiFi
Can track all the details through the "BISSELL Connect app"
Cons
Long charging time
High price tag
Not much powerful as dedicated cleaners